The Charleston
Real Estate Area
-

learn more about-
■ Historic Charleston
■ West Ashley
■ Mount Pleasant
■ Summerville
■ James Island
■ Johns Island
■ North Charleston
■ Goose Creek
■ Daniel Island

the beaches-
■ The Isle of Palms
■ Wild Dunes
■ Sullivan's Island
■ Kiawah Island
■ Seabrook Island
■ Folly Beach
■ Edisto Beach

Real Estate Forms
(Require Acrobat Reader)
■ Charleston South Carolina Statistics
■ Climate in our area
■ Forms and Contracts
■ South Carolina Agency Relationships
■ Real Property Tax Bill Example
■ Mortgage Calculator
■ Like Property Exchange-
1031 -IRS Publication-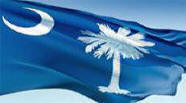 Charleston Real Estate Overview

Charleston Real Estate by Island Connections Realty, is a full service residential and commercial real estate company. We service our clients through our company name, Charleston Real Estate by Island Connections Realty in Charleston, South Carolina and the surrounding areas. We are constantly working to meet and exceed your buying or selling goals.


M LS go Simply said, we understand how important it is for our clients to find the right property.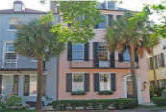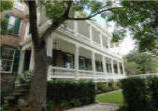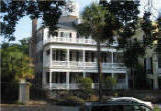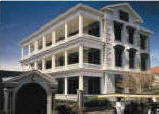 ---
Our in-house professionally trained representatives, have local knowledge of the many surrounding islands areas and have extensive connections with the local real estate community. We are in a position to provide professional real estate services for both buyers and sellers.

Buying, Selling, Relocating?

Finding Charleston Real Estate-
Finding the perfect property is easy when you use our website.

Island Connections Realty provides you with the ability to search quickly and easily for homes and property in the Charleston South Carolina and surrounding areas. We employ the help of the Charleston South Carolina Trident Multiple Listing Service (MLS), the premier listing service, to allow for a complete listing of available properties.

View our Advanced Area Search
The information being provided to the consumer for personal non-commercial use and may not be used for any purpose other than to identify prospective properties consumers may be interested in obtaining.





Visiting the area? Looking for property?

See an area Hotel Map here >>

---
MLS go

Island Connections Realty in Charleston South Carolina can help you find the type of property you are looking for such as: Vacation Homes, Historic Properties, Waterfront and Beachfront Properties, Luxury Beach Homes, Condos, Villas, Oceanfront Property, Lots and Acreage.

Charleston Real Estate Area Communities-
Learn more about the Charleston South Carolina areas and communities such as Historic Downtown, West Ashley, Mount Pleasant - Dunes West - Park West - Rivertowne Country Club, Summerville, James Island, Johns Island, The North Area, Goose Creek, and Daniel Island. Island Connections Realty can also help you find the perfect beach property. The Isle of Palms, the Wild Dunes community, Sullivan's Island, Kiawah Island, Seabrook Island, Folly Beach, and Edisto Beach all offer some of the most beautiful beaches found on the east coast.
Properties Are Defying The National Average
Our real estate market is one that is defying the national average. People from around the world are coming here to live and are moving their companies here as well. The population has continued to grow and is generated by an ever increasing industrial influx and tourist industry. The downtown area is one of the most historic places in the United States. This area is full of American History with some buildings dating back to the 1500's.


Purchases of property can be a confusing and difficult process. These transactions are different in every part of the United States. There is no one list of typical events that can be used to prepare buyers and sellers for the progression from contract to closing. The majority of property sales contracts are written by real estate agents using standard forms that are provided by the State Association of Realtors. These forms were developed by attorneys and comply to our state laws.

With the help of our experienced certified professional, you can feel confident that all of the details involving your purchase will be handled correctly.